Zoysia is a popular lawn grass that's well-known for its durability and its attractive, dense turf.
But you have to be careful when choosing a weed killer. Why?
Because some of the most common herbicides will kill your zoysia grass as well as the weeds.
My top recommended choice is PBI/Gordon's Speed Zone Lawn Weed Killer.
This fast-acting and powerful product is great at controlling most common lawn weeds. And it provides post-emergent and pre-emergent control of the treated area.
The best weed killer for zoysia grass at a glance:
All links lead to Amazon, where you can find more information & customer reviews.
The Best Weed Killer For Zoysia Grass
PBI/Gordon's Speed Zone Lawn Weed Killer
If you're looking for an effective and fast-acting weed killer then Speed Zone is my number one choice.
It's a selective weed killer that controls a wide range of common lawn weeds. Including plantain, dandelion, clover, creeping charlie, and many other broadleaf weed species.
The formula contains the following active ingredients:
2,4-D – a systemic herbicide that kills broadleaf weeds to the root and stops them regrowing
Dicamba – a post-emergent and pre-emergent herbicide that controls broadleaf weeds and woody plants
Mecoprop-p – a post-emergent herbicide for the control of broadleaf weeds
Carfentrazone-ethyl – a contact herbicide for broadleaf weeds and sedges
Because it contains a contact herbicide you can see results very quickly. With the parts of the plant that are sprayed turning brown after 1 or 2 days. And often a complete kill within a week.
But it doesn't stop there:
It also contains systemic herbicides that are absorbed through the leaves and travel around the circulatory system killing the plant from the inside. And because this also kills the roots they won't regrow. Which means less work for you.
It's mostly used as a post-emergent weed killer to kill weeds that are already growing on your zoysia grass lawn. But it also has pre-emergent properties that provide residual control in the treated area. Preventing new broadleaf weeds from sprouting.
The bottle of concentrate contains 20 fl. oz. And when diluted this provides enough weed killer to treat 18,200 sq. ft. of lawn, which is enough to last most homeowners a long time. Making this an excellent value product.
The Andersons Barricade Professional-Grade Granular Pre-Emergent Weed Control
Rather than having to spot treat weeds as they appear, some people find it easier to stop them from growing in the first place. To do this you need a pre-emergent herbicide.
This professional-grade product from The Andersons is highly effective at stopping weed seeds from germinating and sprouting when applied to your lawn at the right times of year.
This makes it a great choice for controlling difficult grassy weeds such as crabgrass and Poa annua that leave many seeds in the soil waiting for the right conditions to grow. And it also prevents broadleaf weeds such as dandelion, henbit, and chickweed.
But it won't kill weeds that are already growing. So if you've got a lawn full of weeds to clear you'll need to get a post-emergent weed killer as well.
It comes in granules that you can spread evenly across your zoysia grass lawn using a broadcast spreader. After application, you water them into the soil so the active ingredient prodiamine can provide protection.
Not only is it completely safe to use on your zoysia grass, but it also won't do any harm to nearby flowers and shrubs. So you don't need quite the same degree of care as you do when spraying the liquid post-emergent weed killers.
Image Kills Nutsedge Concentrate
Image makes a range of weed killers that are popular with consumers. This version is specially formulated for getting rid of nutsedge. It's safe to use on a variety of common southern lawn grasses including zoysia grass.
The main active ingredient in the formula is the herbicide imazaquin. This provides effective control of both yellow nutsedge and purple nutsedge. And it also controls grassy and broadleaf weeds, including dollarweed, Poa annua (annual bluegrass), wild garlic, wild onion, crabgrass, chickweed, clover, and wild violets.
The results are usually visible quickly. But it can take a few weeks to completely kill sedges. And occasionally a second application is required on particularly stubborn weeds, which should be applied after 6 weeks.
The 24 fl. oz. bottle contains enough concentrate to cover 6,000 sq. ft. of lawn when diluted with water as per the instructions.
Scotts Turf Builder Bonus S Southern Weed & Feed
Scotts Turf Builder is the best weed and feed for zoysia grass lawns. You can also use it on southern lawn grasses such as St. Augustine grass and centipede grass, but not bermuda grass.
It contains the herbicide atrazine, which works as a post-emergent to control many species of lawn weeds such as chickweed, dollarweed, clover, and dichondra.
Not only that, but it also has pre-emergent properties to stop weed seeds from germinating. Giving you residual control in the treated area.
For greening up your lawn and encouraging strong and healthy growth it contains 29-0-10 NPK fertilizer (nitrogen-phosphorus-potassium).
The product comes in bags of granules. With 2 different sizes available allowing you to cover 10,000 sq. ft or 5,000 sq. ft.
Standard and Florida versions are available.
Spectracide Weed Stop For Lawns
You can use this liquid concentrate to successfully control over 200 common lawn weeds. Including almost all of the broadleaf weeds that you're likely to have a problem with, such as clover, chickweed, and dandelion. As well as yellow nutsedge.
It contains 2,4-D as its main ingredient. So it kills weeds to the root and prevents their regrowth.
It works best when used early in the spring when weeds are still young and growing. And then again in the fall, another common time for weed germination and growth. This will also help to limit the amount of weeds you have to control the next spring.
Customers report that it doesn't always kill weeds after the first treatment. And sometimes multiple applications are required. But you should wait 3 weeks each time to observe the full results.
The 40 fl. oz. bottle makes 40 gallons of weed killer when diluted with water. Giving you enough to cover 20,000 sq. ft.
Buying Guide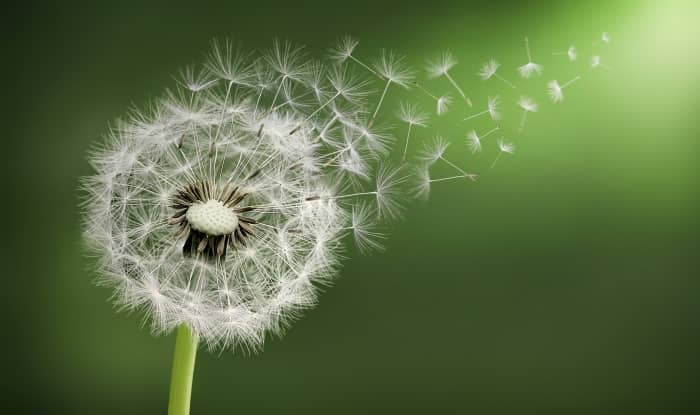 How do you choose the best weed killer for zoysia grass lawns?
Here are some things to consider that will help you make a choice:
Selective vs Non-selective
I always recommend choosing a selective weed killer for lawn care.
Selective weed killers have a range of weeds they're effective on while leaving certain lawn grasses alone.
The grasses that it's safe to use them on vary between products. So it's important to choose the right one.
Non-selective weed killers kill all plants they are applied to. A good example of this type of weed killer is the brand Roundup. You'll often find the non-selective herbicide glyphosate in many of their products.
Some people consider it safe to use non-selective weed killers on zoysia grass in late winter when the grass is dormant.
But this is risky. Because if your turfgrass isn't fully dormant then you'll get a nasty surprise in the spring.
It's a lot safer to use a selective weed killer that's recommended for zoysia grass lawns.
The Emergence
Weed killers come in 2 different types, pre-emergent and post-emergent.
Pre-emergent weed killers stop weeds from growing in the treated area by preventing seed germination.
If you plan in advance, they're great for controlling all types of weeds. And are often the best option for weeds that leave a lot of seeds in the soil to prevent them infesting your lawn during the next growing season.
But if you want to kill weeds that are already growing then you need to use a post-emergent weed killer.
Some products have both pre-emergent and post-emergent properties. For example, products containing atrazine. But these are usually better as post-emergents than pre-emergents.
So if you want highly-effective pre-emergent and post-emergent control it's often best to get separate products.
For example, using Anderson's barricade as a pre-emergent herbicide. And Speed Zone as a post-emergent to spot treat any weeds that still manage to grow. This combination would give you complete control of most weed species.
Contact or Systemic
Contact weed killers start killing the plant as soon as you apply them. And the results are visible quickly.
But they only affect the areas of the weed they come into contact with. And as they don't kill the roots the plant can grow back again. So they need to be used regularly to keep weeds down.
In contrast, systemic weed killers take longer to kill the plants they're applied to. But they do a more complete job, killing them to the root to prevent them from regrowing.
How do they do this?
Once they're absorbed through the leaves they're carried around the circulatory system attacking the plant from the inside.
Some products combine contact and systemic herbicides for fast and lasting results.
Liquid or Granules
You can get weed killer in granular or liquid form.
Granules need to be spread over your lawn and then watered into the ground to release their active ingredients. They give good and even coverage when you apply them with a broadcast spreader.
Liquid weed killer usually comes as a concentrate that you dilute with water and then apply using a sprayer. It's quick and easy to use. But you have to be careful when spraying to make sure the weeds are well soaked when spot treating, or that your lawn gets even coverage when broadcast spraying.
Conclusion
So, what's the best weed killer for zoysia grass?
My top choice is PBI/Gordon's Speed Zone. If you want to control weeds fast, then this is the product for you. It provides powerful and effective zoysia grass weed control. With both post-emergent and pre-emergent herbicide properties.